Sexy couples games are gaining more popularity these days, as partners are looking to experience new things with each other. Going through such a new and exciting phase has helped couples work out their issues and become more intimate. It is normal and very common for things to grow dull and monotonous in your relationship, and at times, it can get very difficult to bring back that same excitement and energy. If you're stuck in a similar situation in your relationship and want to work things out with your other half, both emotionally and physically, then Halos and Sins are just what you need.
Halos and Sins is one of the best sex games for couples that helps them reignite the long-lost flame their relationship once had. If you're interested in upgrading and strengthening your relationship, read further below to start playing halos and sins.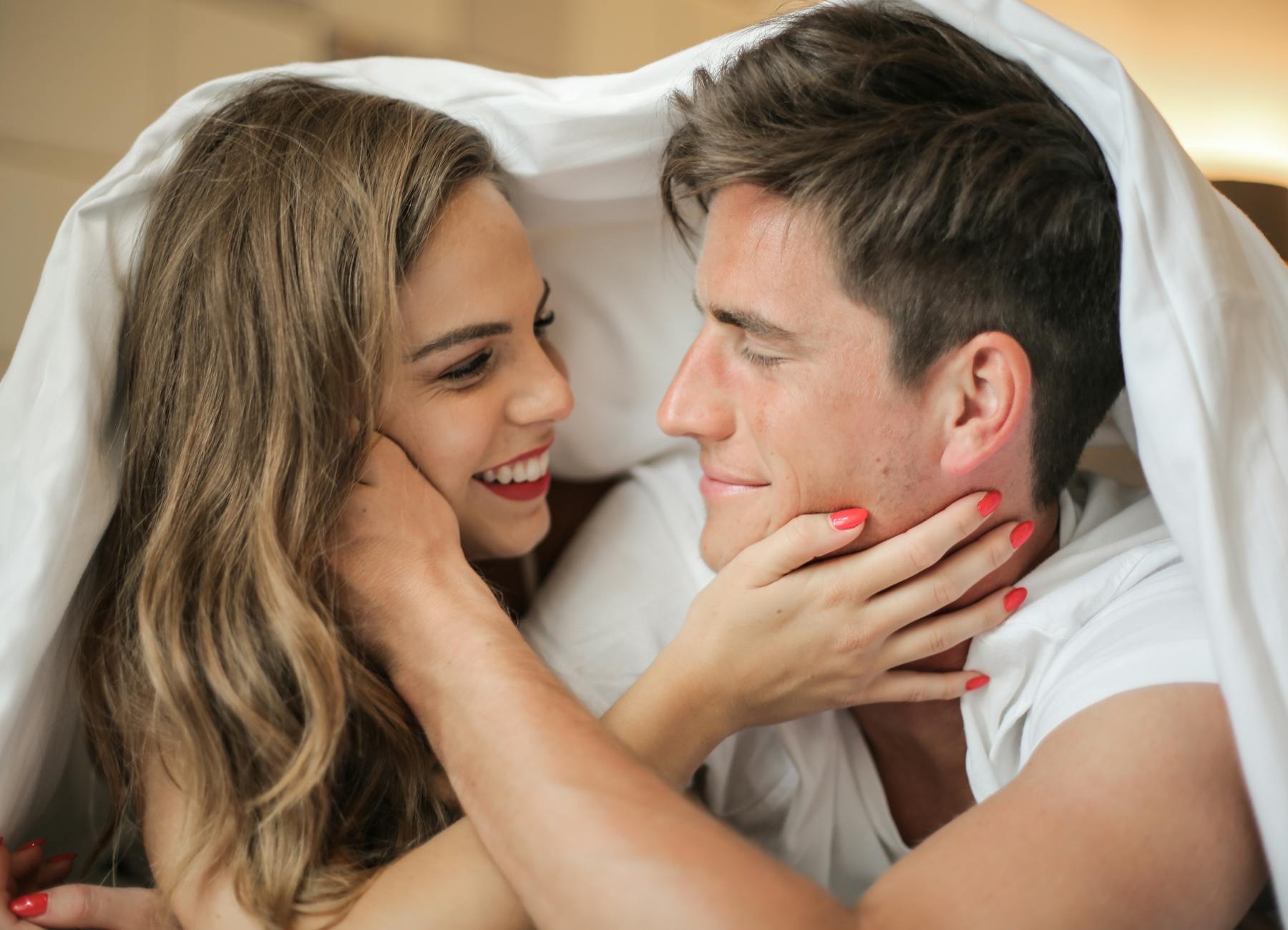 (Source)
What is Halos and Sins?
Halos and Sins is one of the first romantic mobile games for couples and it's filled with passionate adventures. This xxx adult game apps was founded by the company, Courageous Games, in 2017. The team at Courageous Games has extensive Android development experience, which led them to create a great application. The main reason to create this app was to help couples bond in an intimate way while strengthening their relationship. The creators believe that as much fun as it was to create the app, it's even more fun to play the game.
As long as the app helps reinvent your sex life, the creators insist that the application has achieved its goals. You don't have to worry about spending more time on your phone than with the person while paying Halos and sins. You will find yourself doing the exact opposite. Read more about Halos and Sins further down and download the app now!
What is The Best Romantic Couples Game Online?
Other than this game revamping your sex life, there are many other reasons why halos and Sins is one of the best mobile games you will come across. One of the main reasons why you should download Halos and Sins is because it takes you and your partner on a journey towards intense pleasure and discovering your sexuality.
The game has three rounds: Appetizer, entrée, and dessert. Before you start a round, you can customize the game according to your needs and preferences. This is what makes the game special: it makes things interesting while considering your preferences. The appetizer round involves playing some sinful suggestions and prepares you for the entrée and dessert.
What makes this game more exciting is that you get awards and on the way, you can unlock different jewels, decks, and spices. There are even different punishments, which makes the game more fun to play with your partner.
The creators behind halos and sins are constantly working on introducing new guides and making your sex life more exciting. The game gives you a chance to purchase more rewards and decks, and you can also make your own customized deck. The personalization part is a fantastic way to keep things comfortable for you and your partner. Playing adult mobile games for the first time isn't exactly easy, but Halos and Sins will instantly help get you into your comfort zone and have a fantastic experience with your partner.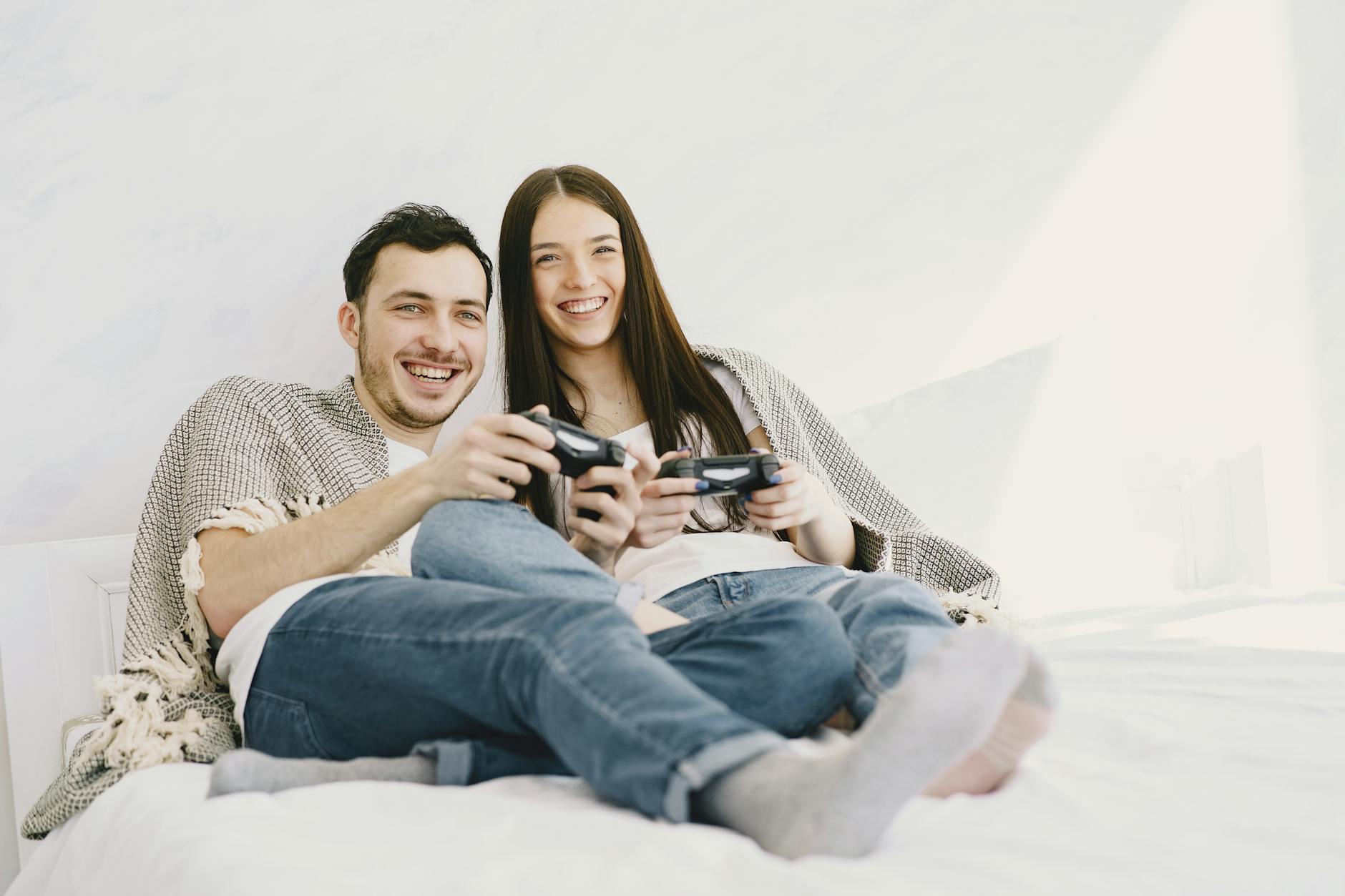 (Source)
Final Thoughts
Now that you are aware of the best bedroom games for couples, it's time you take out that phone and download Halos and Sins right away. Get ready to have the best night of your life!